ZenithDark
---
Custom colored tabs for Zenith!
Change the tab color in Muirey03's Zenith. Make them blend in, or pop out!
Screenshots
---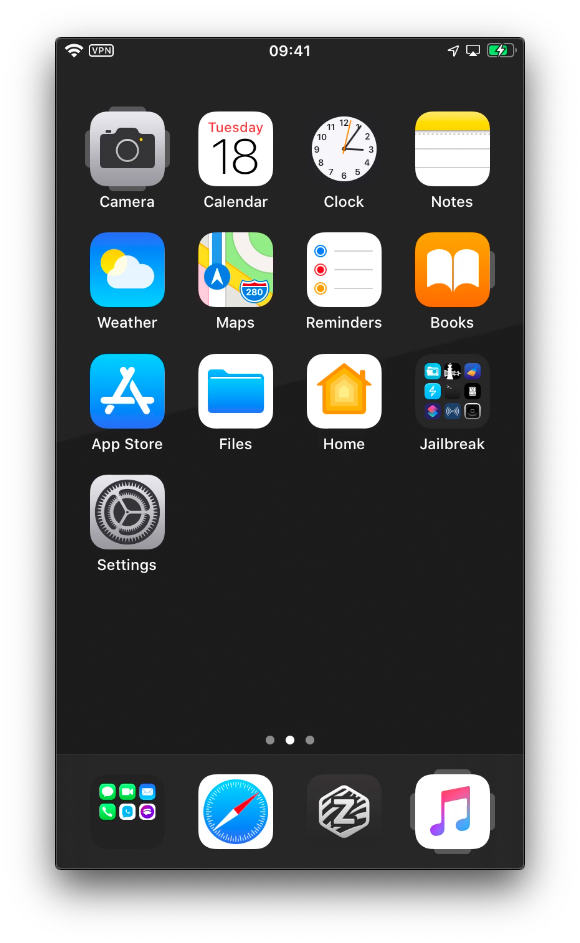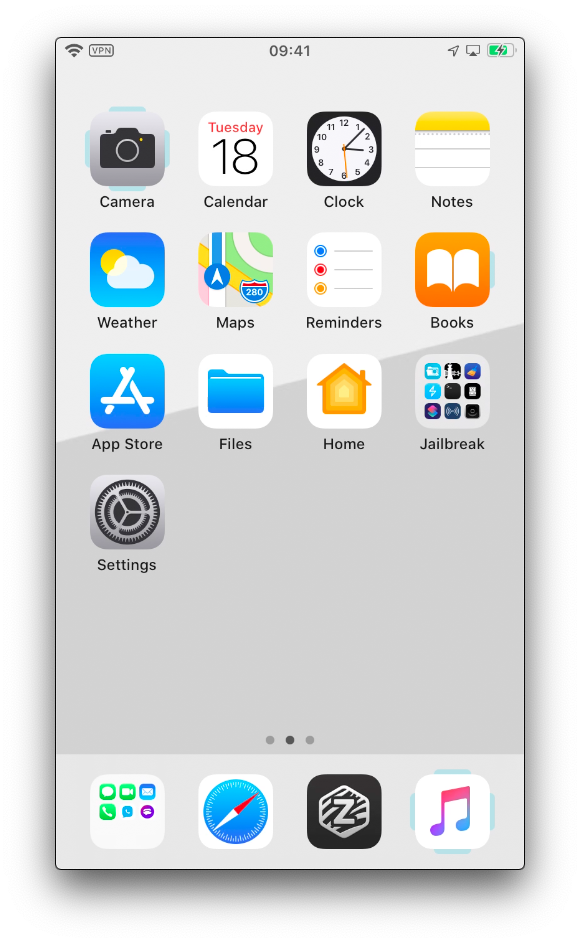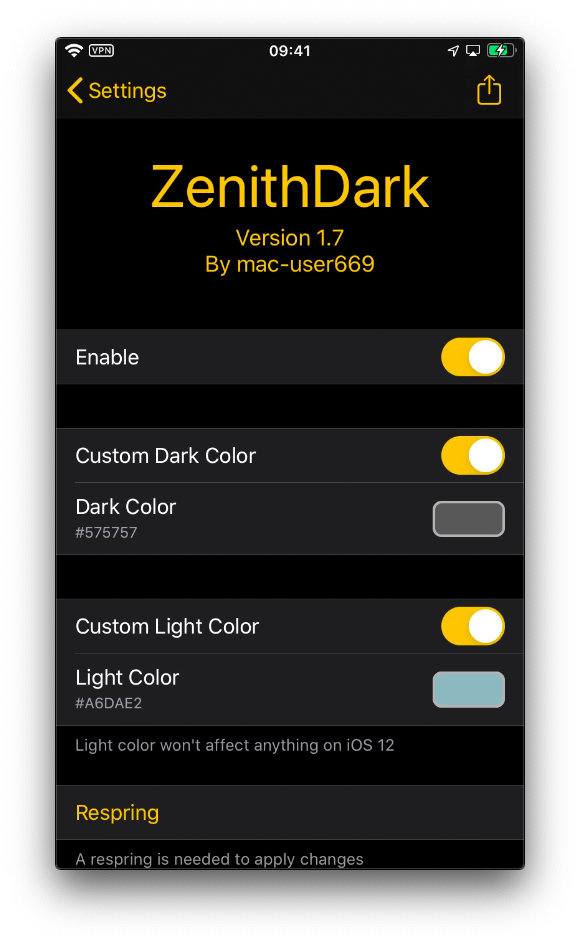 Changelog
---
1.7 iOS 12 Support
1.6 Switch to libCSColorPicker.
1.5 Use libSparkColourPicker.
1.4.1 New depiction links.
1.4 New OLED and OLED Dark modes!
1.3 Use Cephei for Prefs UI/UX.
1.2 Tweaked Colors.
1.1 Added Preferences, including an Enable/Disable switch!
1.0 Full Release!
0.0.1 Initial Release!
Source Code
---
github.com/CobreDev/ZenithDark